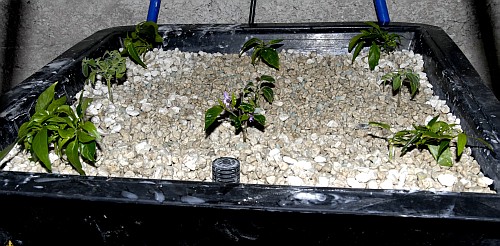 EBB & flood
My favorite system running again!
I try to have some yield on dutch habaneros before the next season.

After that, the plants will be harvested and growing solution will be used to grow plants huge before the next flowering in the greenhouse occurs.

For more info about EBB & flood, use my site's search engine and use the keyword "ebb".
2006-11-25